One Platform. All Interviews. All ways.
Moving poor interview processes onto video or AI chatbots does not solve poor interview processes. Extraview.io is our interview methodology and technology platform that leads to better candidate choices, a better candidate experience, and faster time to hire.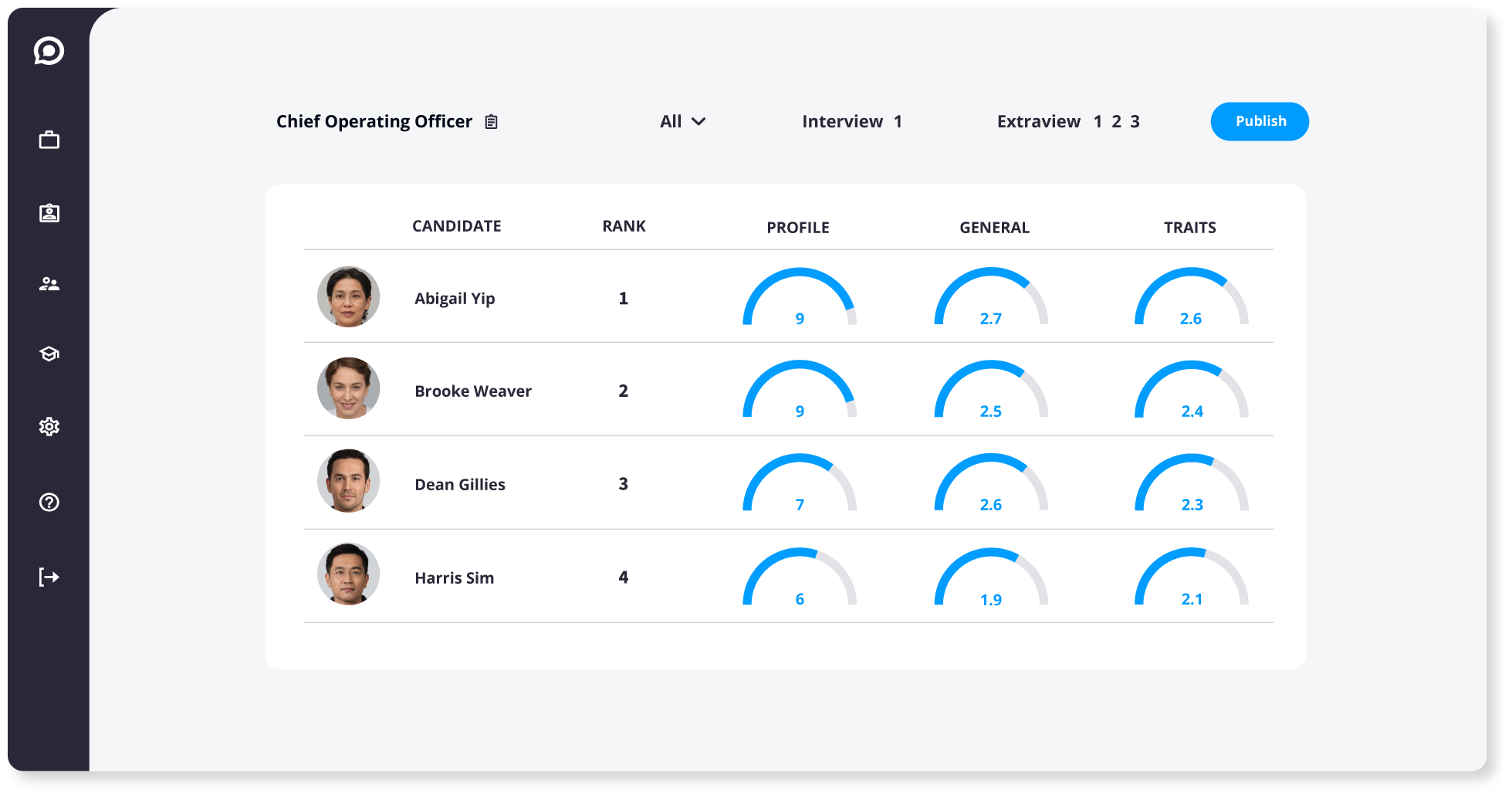 Train all hiring managers the right way
Our proprietary interview methodology gets to the bottom of a candidate's story. Our seven hours of on-demand training goes deep into the background of the science so all hiring managers can really understand the right way to interview.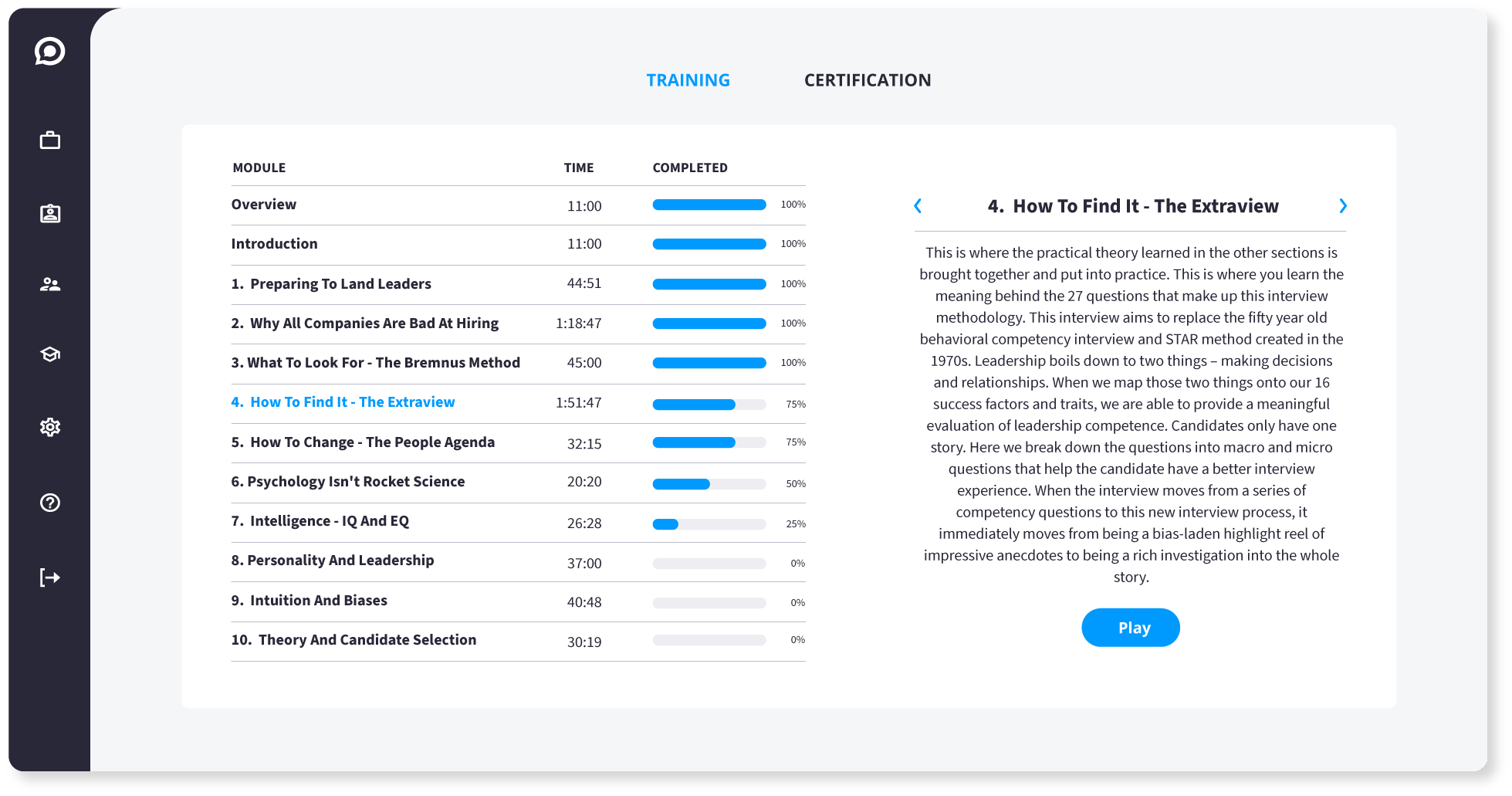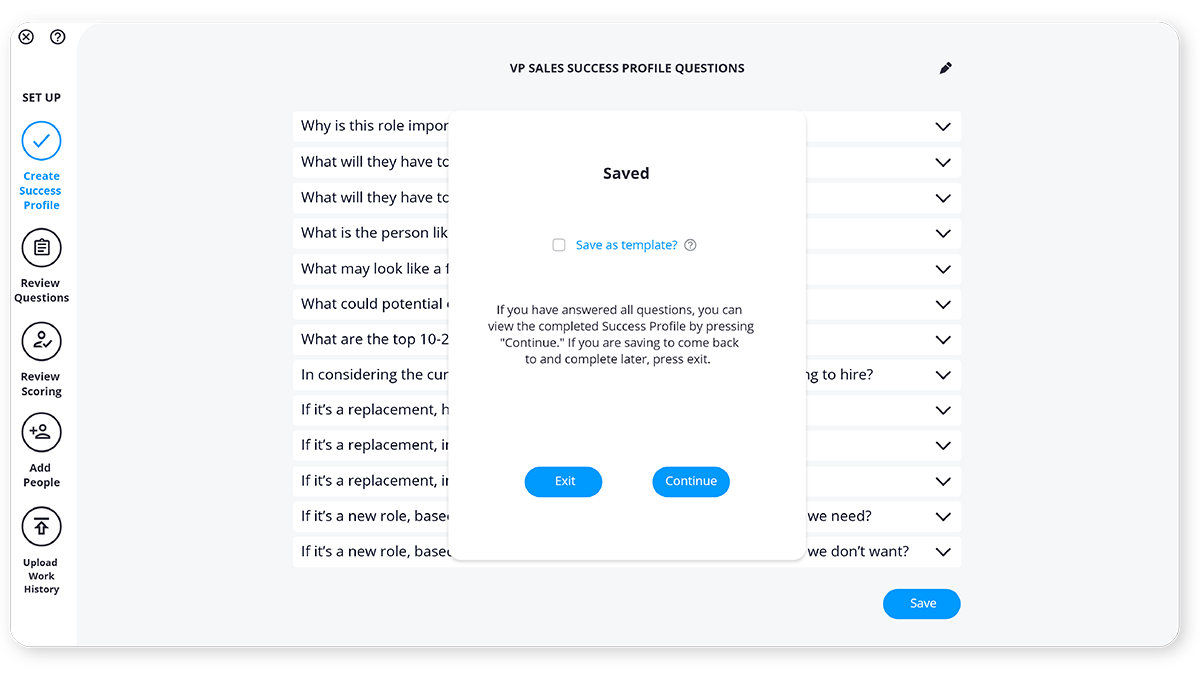 Get specific about what you're looking for
Our software asks some key questions to build a success profile of what you are looking for. This is not a job spec or a job ad. This document becomes the reference point to based all of the questions and assessment on.
Build and deploy your own custom processes
You can design your own selection process for all different roles you hire for. The platform is designed to be completely customizable, from the questions you ask to how the reporting is configured.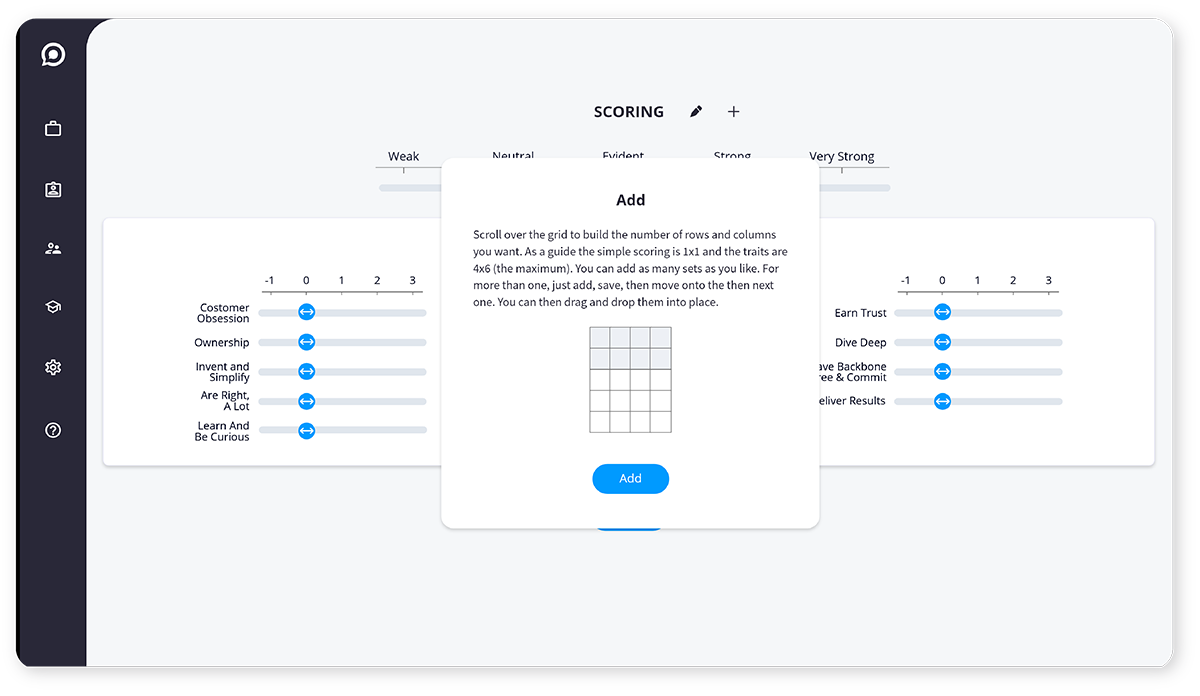 Ready to get started?
We can design and deliver full assessments on your behalf, or we provide the tools and training online to do it yourselves. To find out more email one of our humans and they will respond within 24 hours.