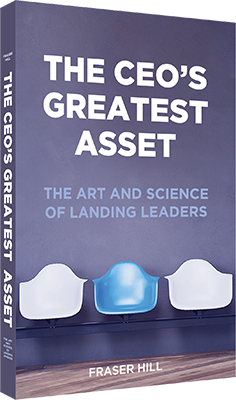 The Book
Eight years, 1727 leadership interviews, and over 100 referenced books and scientific research papers went into this 300 page book, The CEO's Greatest Asset. Written by our founder, Fraser Hill, it examines in detail all of the science that led to this new methodology, the Bremnus interview method.
Our approach to leadership assessment
Science tells us that intelligence is at the core of any leader's ability to be effective. We lay out in detail why a leader's competence is what drives their performance, and it is therefore competence rather than experience which is the true indicator of potential success. This approach leads to more diverse hiring.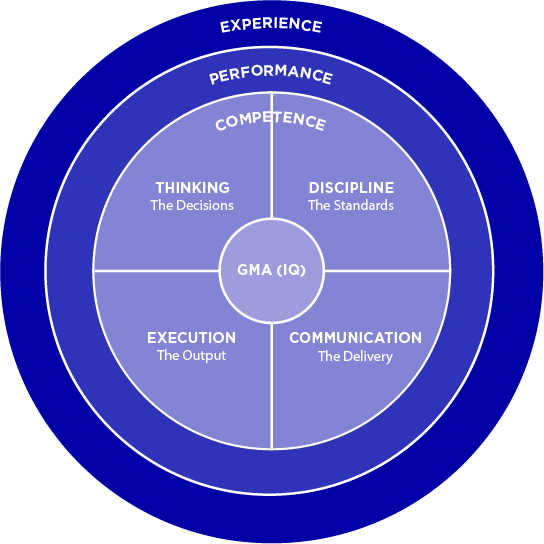 The Bremnus Leadership Success Model
We developed the Bremnus Leadership Success Model in the same way that the original Big Five personality traits were devised. The Big Five are shown here in the dark blue circles. We then integrated these into our interview methodology which means both competencies and personality traits are all assessed in one interview without the need for self-score personality tests.


Harnessing Technology To Improve Outcomes
Using our proprietary selection methodology and software, we work with leadership teams to help them make clearer decisions about who they hire and promote. This software is also available for our clients to use.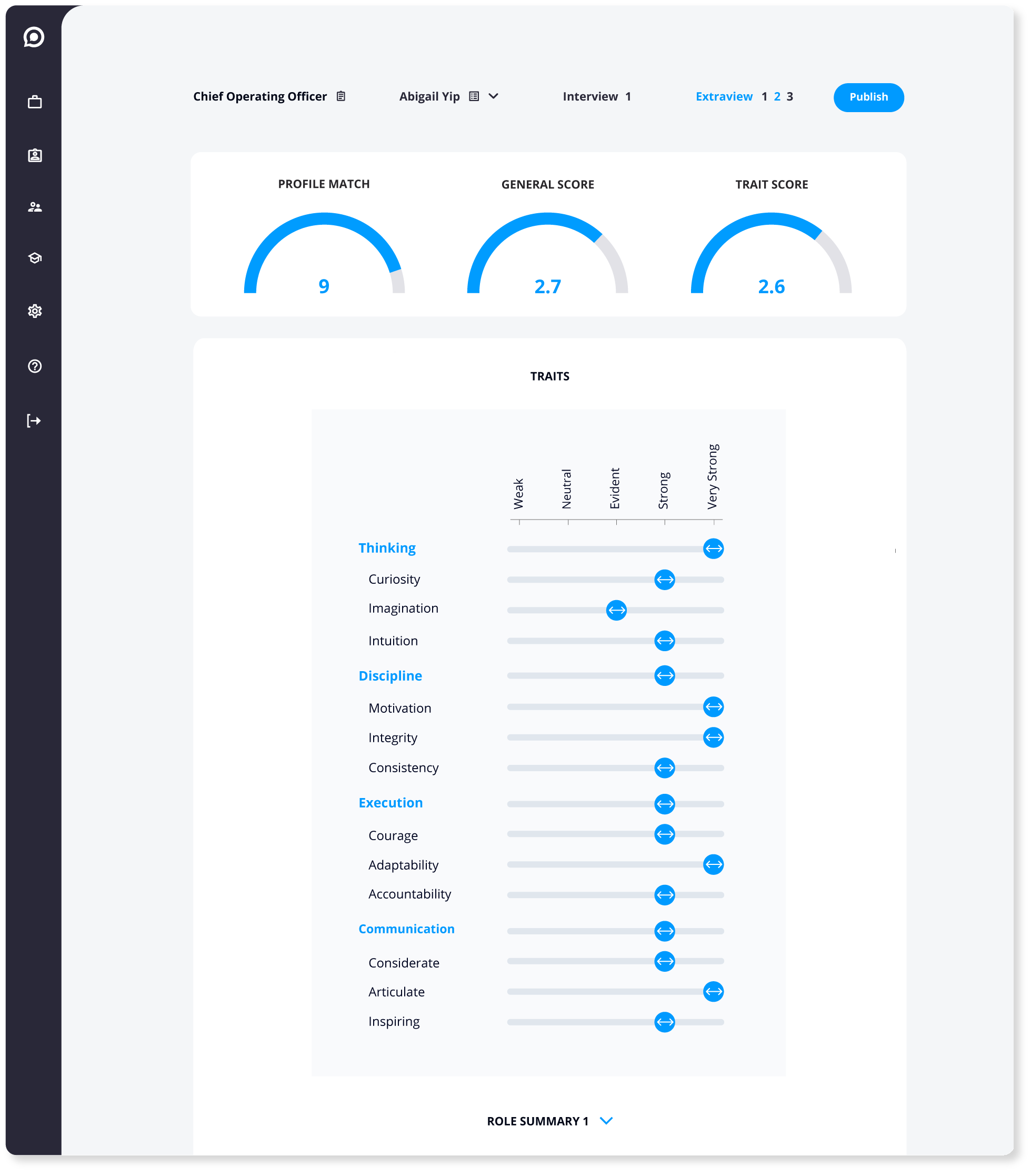 Get in touch
We can conduct assessments on your behalf or you can purchase licenses for our software, Extraview.io, where you will find on-demand training and all the tools you need to deploy and manage the Bremnus interview method.